Who We Are
Join the community and gain access to extensive member benefits.
Learn about our regular in-person & virtual events.
Connect with likeminded clinicians and learn what's happening in your city.
About the Host
Cody Pavlick has 16 years of experience in the medical industry across multiple organizations and markets that play a role in our current healthcare environment. The majority of his experience has been in leadership that spans across areas such as distribution, cardiology specialty, optometry, and nutrition. Through this diverse experience he has gained a unique knowledge angle of our current healthcare setting and is able to observe a large variety of diverse approaches, interventions, and policies that impact human health. On this journey, Cody Pavlick naturally developed a strong personal passion for Functional Medicine. This path, and resulting passion, ignited strong advocacy for the transformation of traditional healthcare.
Pavlick started his career with Metagenics in 2018. He currently acts as the US Southwest District Manager. As a second-generation native San Diegan, avid Traveling Surfer, and graduate of San Diego State University, he feels right at home hosting and connecting our community in the city in which he was raised. His strong passions include antiaging, sports medicine, and functional cardiology.
Cody Pavlick is committed to connecting practitioners and ideas across diverse modalities and backgrounds and being the champion to lead the movement of Functional Medicine in sunny San Diego. United by purpose, he believes we can share best practices with one another and support one another so that we can continue to share the vision we all have-to lead happier, healthier lives.
Why You Should Join Our Community
Healthcare practitioners and clinicians, you are not alone.
Since 2014, the Functional Forum has been the place where likeminded healthcare professionals have come together to learn, build their communities and enhance patient care and practice management. As a branch of the Functional Forum, our community provides a space for functional integrative healthcare professionals from all disciplines to thrive and catalyze the transformation of medicine.
Clinicians join this community so they can meet likeminded practitioners and:
Gain trustworthy referrals
Expand their clinical toolboxes with exclusive resources and information
Brainstorm with peers on patient cases
Gain access to thought leaders in the industry
Connect with new patients
Learn best practices for running a modern practice
Who can become a member?

This is an inclusive community of health professionals passionate about root-cause care.
Conventionally trained practitioners interested in functional integrative medicine
Generalists (primary care, family medicine)
Integrative Medicine (chiropractors, acupuncturists, physical therapists, dentists)
Specialists (psychiatrist, pediatrician, cardiologist, etc.)
Food focused practitioners (registered dieticians, nutritionists)
Lifestyle medicine, precision medicine and naturopathic medicine practitioners
Health coaches
Medical stakeholders
Digital health entrepreneurs
Sponsors of San Diego, CA Functional Forum Community
Exclusive, science-based supplements and medical foods to support general wellness and targeted nutritional support
Transforming healthcare by educating practitioners on the latest advances in clinical nutrition
Testing before trends; TruQuality™: Purity, Potency, Transparency
Inspiration, community and practice management solutions
E-learning content, programs and podcast help practitioners streamline and scale their practices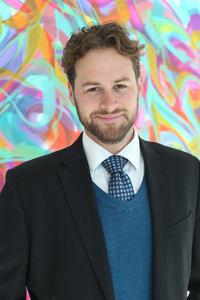 "Building local communities of integrative practitioners around the world is the most important next step for the reinvention of medicine" 
- James Maskell, Founder of the Functional Forum
Subscribe for the Latest in Root-Cause Medicine